1. First of all - we will watch the videos and read about Genius Hour.
2. We will talk about the basic organisation of class time.
3. We will explore how creativity works when you have enough time to be creative.
4. We will do some brainstorming about things we are interested in.
5. We will talk with a partner about some of our brainstorming ideas and narrow our focus.
6. We will look at some previous Genius Hour projects.
7. We will choose our topics.
8. We will look at inquiry based questions.
9. We will complete our Genius Hour proposal.

Powered by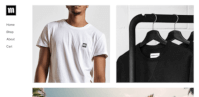 Create your own unique website with customizable templates.