Success Criteria for Yellowstone Park Flow Chart
​flow_chart_success_criteria.docx
Download File
Yellowstone Park Flow Chart
​

Create a flow chart showing what happened after wolves were introduced into Yellowstone Park.
Use your class notes, examples of what a flow chart looks like, and the video we watched, to create your flow chart.
Things to include in your flow chart
Your title should go at the top in the centre. Under your title write a definition of "trophic cascade"
Your top bubble/box should be Wolves.
Use a different shape - for producers (use red trapezoids to trace the shape), for consumers (use yellow hexagons to trace the shape) and for decomposers/scavengers (use rectangles). For the changes in the river - use a cloud shape
Label all animals with their proper name and their function (producer, decomposer, consumer)
i.e.
Bald Eagle
consumer
scavenger
Label each animal as either predator or prey
i.e.
Grey Wolves
Consumer
Apex Predator
Use colour and arrows to show connections. Use arrows to connect different parts of the tropic cascade.
Use a ruler for all lines
Add arrows to show transfer of energy from one animal to another
At the bottom of the page, add three details about Yellowstone National Park that you discovered through your own research.
Make a plan first - What do you want your flow chart to look like?
Do you have enough space?
---
Researching and creating a food chain
1. Research a food chain for a specific ecosystem. For example, you might do a Google search for "Prairie grassland food chain" or "Pacific Ocean" food chain. You could also work backwards, starting with your apex predator (i.e. search "what does an Orca eat?" then moving back from there)
Use one blank sheet of paper - one food chain on the front and one on the back.
2. Your title should be the name of the ecosystem and Food chain.
3. You should have at least five elements in your food chain - starting with the sun.
4. Each elements in your food chain should be labelled with its proper name ("Birch tree bark" not tree bark) as well as producer, consumer, or decomposer, predator or prey. The final animal in your food chain should be the apex predator.
5. Each elements should be in its own box or bubble and energy transfer lines should be drawn with a ruler. The whole Food chain should be in the shape of a circle or oval.
6. Your grade on this will be based on level of detail, neatness and effort - so go deep in your research.


"Leave it to beavers" - how beavers can change the ecosystem
​

NOTES FROM THE VIDEO

1. beavers - are builders/engineers - called "hydro engineers" - HYDRO = WATER
2. beavers are vegetarian - eat leaves and the inner layer of wood - called cambium - under the bark (like Aspen, Poplar, Willow and Birch trees)
3. Teeth - grow constantly, don't wear down, orange colour because of their diet
4. Dams
- stones support the bottom of the dam
- pond mud seals the dam,
- branches and logs are interlocked, to create a lasting structure
5. Dams:
- filter the water of the river/stream system
- increase the wetland area
- increase pond size and available fresh water for other animals,
- create a pond ecosystem,
- enrich the soil
6,. Beaver vs People problems:
- beavers block culverts in roads which can cause flooding
- beavers build dams where we want to build houses
- beavers don't quit - they keep rebuilding
7. Beavers don't like the sound of running water - they will fix leaks and rebuild dams
8. In the Rocky Mountains, BC
- beaver ponds have created acres of wetlands
- pond offers protection for bird species
- habitat and breeding grounds for a variety of small animals and birds
- pond allows animals to feed and drink
- pond protects animals from wolves and bears
9. Nevada Desert, US
- 20 years ago the Suzy Creek area was a desert ecosystem
- cattle had over grazed and there had been drought for many years
- surface and ground water had dried up
- summer temperatures reached to 100 degrees and further dried out the soil
- beavers were introduced to the area
- beavers built a dam (damming the small creek) and lodge
- the dam allowed the creek to expand
- created a large pond ecosystem
- overall water level rose as water was stored in the pond
- surface and ground water recovered
- created a grassland that hadn't been there for 20 years
- native plant species started to return
- by bringing beavers into a desert habitat, the beavers changed the ecosystem to a grassland/wetland habitat

BEAVERS ARE CALLED A KEYSTONE SPECIES FOR AN AQUATIC ECOSYSTEM
​



Powered by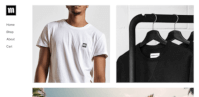 Create your own unique website with customizable templates.